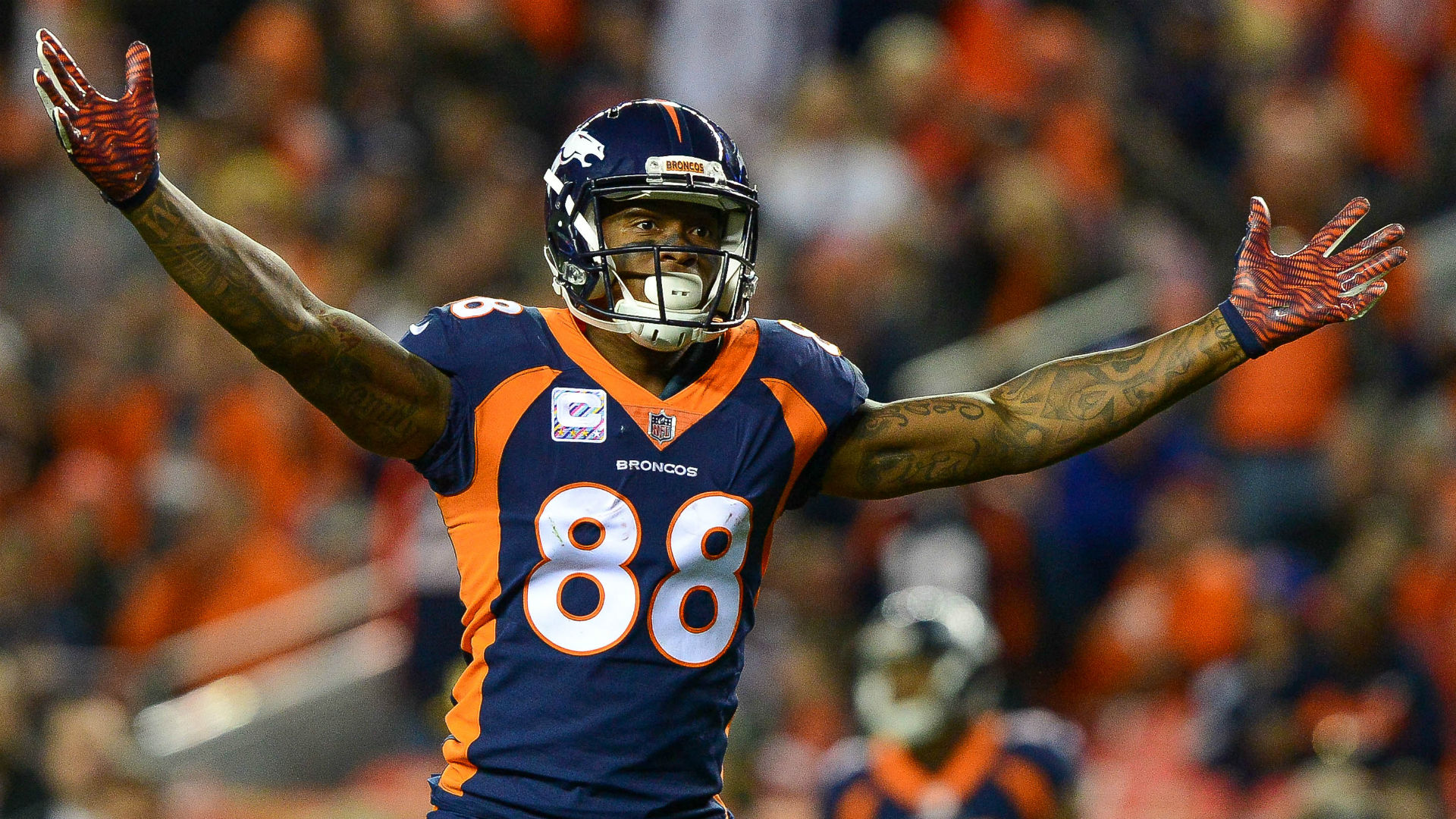 Former teammates and other current and former NFL players expressed their appreciation Thursday night for Demaryius Thomas after learning the former wide receiver had died unexpectedly at age 33.
Thomas was found dead in his home in Roswell, Ga., an Atlanta suburb, police in Roswell told The Associated Press and other media. A medical issue is the preliminary cause. One of Thomas' cousins, LaTonya Bonseigneur, told the AP that Thomas' family believes he suffered a seizure. Bonseigneur also told the AP that Thomas had been suffering from seizures for more than a year.
Thomas was a five-time Pro Bowler and a Super Bowl champion during his 10-year NFL career. He was drafted in the first round (22nd overall) by the Broncos in 2010 out of Georgia Tech and played with them until the middle of the 2018 season. He finished his career playing for the Texans, Jets and Patriots. He announced his retirement last June.
Peyton Manning, Brandon Marshall, Von Miller, DeMarcus Ware and Russell Wilson were among the many NFL players, past and present, who paid tribute to Thomas. Manning released a statement through the Broncos.
A sampling of reactions on social media.
Leave a comment